We can find motion design in all our media: on the television, on the internet, in companies, on billboards… But the question remains, what is motion design? The term "Motion design" comes from "Motion graphic design" that basically means: to breath life into graphic elements. they could be simple geometric forms, pictograms, illustrations, photos or fonts.
To clarify things, we can understand that motion design is an animated video blending two worlds, graphic design and video editing. We can see more and more communication campaigns using this method because the render is very dynamic, and often cheaper than the video production alternative. If a motion design video can seem like a simple process, it generally demands a lot of work.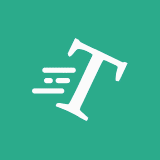 Motion design is a discipline that applies graphic design principles to filmmaking and video production through the use of animation and visual effects.
A project you would
like to discuss?
If you want a free quote on an idea, a concept that you would like to explore…