Video editing consists of selecting, modify, treat and assemble several video sequences into a coherent, continuous whole called film or video.
At the beginning, video edinting served only to cut failed sequences from movies, to choose the best point of view for the image. Cameramen shoot a sequence from several points of view, then the video editor jumps in and select which raw files to use, their length and moment of appearance.
Video editing is a very important part of a production. based on raw files (unedited video footage), a video editor will be able to produce several final products radically different. What is your objective? What feeling do you want to convey? What is the tone you would like to use? Is it a teaser, a short video with limited pieces of information prior to the product reveal? Is it a funny video, trying to leave a long lasting memory in the viewers mind? Is it an informative video, long and rich in content? You can choose what your brand and your objectives need the most.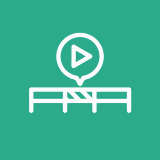 Based on your raw videos, I will deliver you a clean and dynamic final product.
A project you would
like to discuss?
If you want a free quote on an idea, a concept that you would like to explore…