The Internet is so important today you just can't avoid it. having a website for your brand is not only useful, it's indispensable. it's even getting more common for brands to be dematerialized. They don't have any physical address and only exist online. The Internet is awesomely versatile. People invent new ways of using it every day, and in doing so, prove its necessity. From the teaser page, through the showcase website to present your brand, to the eCommerce platform to sell your product, the social media, the online customer service, the newsletters, the emails… Your online presence is the keystone of your communication strategy.
Because your website is essential for your business, I lend a particular attention to its creation process:
• Client's briefing defining the role and objectives of the website (showcase, eCommerce…)
• Specification of the tone desired
• First sketches with pen and paper for the structure
• Concept validation
• First photoshop mockup
• Mockup validation
• Mockups declinations
• declinations validation
Mockups entirely validated
• Homepage development 
• development validation
• other pages development 
• development validation
Of course, all websites do not have to be entirely made from scratch. You could have an existing design and want some modifications to it? Or add some content to a website already online (new section, new page…).
If you have a tight budget or a close deadline, other solutions are also possible. start from a WordPress theme would be my first recommendation. There's a lot of them available for free, and others for a really low price. What is WordPress? Then my job will be to add your content into the existing template, with some minor modifications if you want. With this method, your website will be operational cheaply and in no time. The downside is that it will be far from unique!
Winiti is an online ad blocker. It's a program you install on your browser. Its role is to block any kind of advertisement content on the pages you visit (banners, pop-up, ads before videos…). See the project's page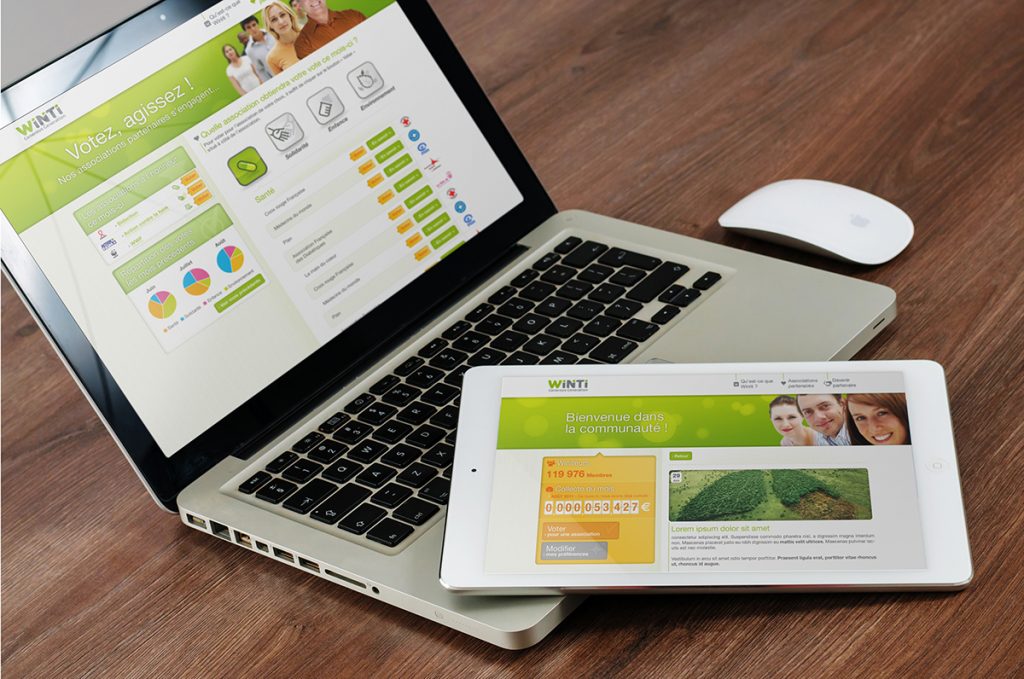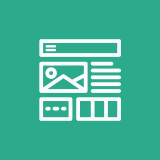 My aim is to make a website that will reinforce your brand while offering the users a clear, simple and enjoyable navigation through.
A project you would
like to discuss?
If you want a free quote on an idea, a concept that you would like to explore…